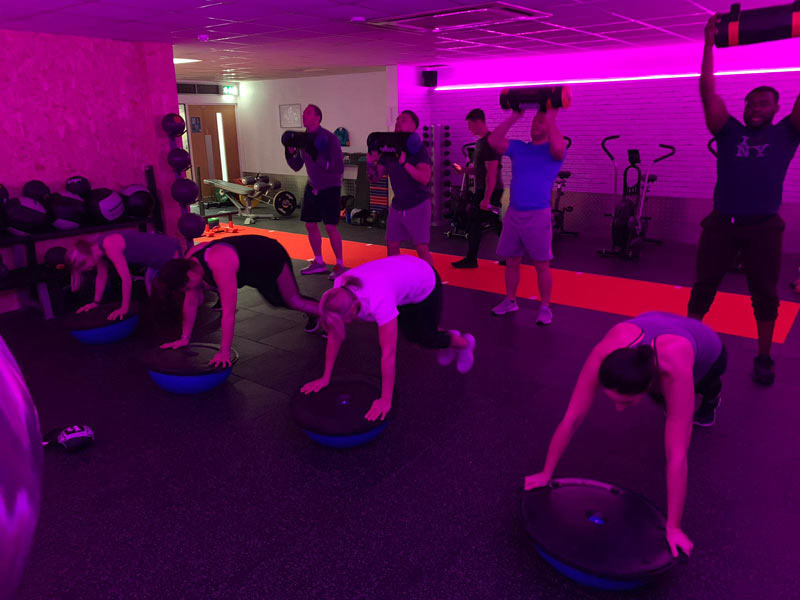 We were recently tasked with supplying a local Gym with LED Lighting to enhance the circuit training area. Going to the Gym should be a feel-good experience in a place where you can feel comfortable but at the same time ready to push yourself to the max. We decided that by using RGB LED strip lighting as the main source of lighting for circuits, would provide that balanced environment………. and it worked perfectly!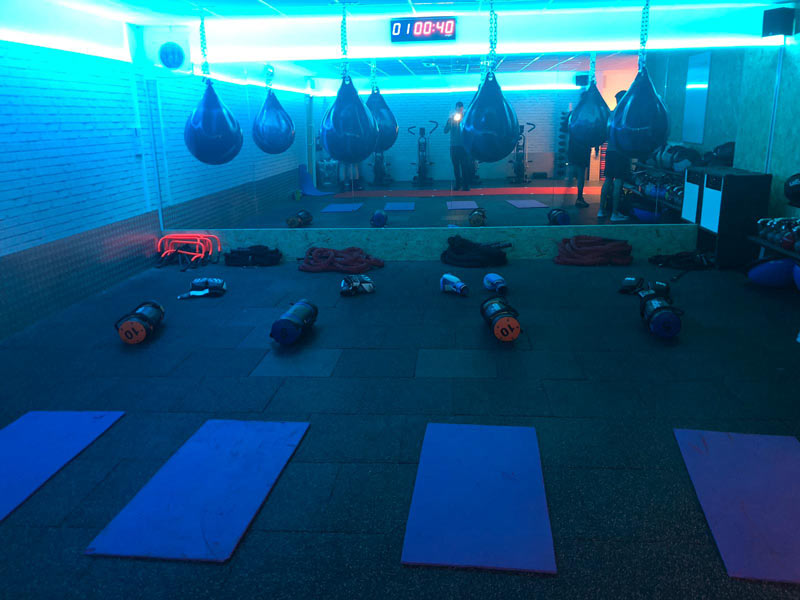 The customers control preference was to use a remote-control solution. We supplied our very own (RF/800) which is an RF RGB Controller complete with remote, capable of running 20m of High Brightness RGB LED strip. As the total strip supplied exceeded this, we needed to supply an additional signal repeater which was linked to the (RF/800) via 4 core signal cable. This then allowed all the 3 runs of RGB LED strip to run off the signal repeater due to it having a larger capacity.
A single 12Vdc power supply with a 350W load (SDL 350) was used to handle all the LED strip and RGB Control equipment.
As you can see from the pictures, the Lighting carried over a great distance and even allowed the RGB to act as the main source of Lighting due to its effectiveness.
If you have any LED lighting enquiries, please do not hesitate to get in touch, our aim is to find the right solution to suit your project.
Fast Turnaround Times!
A typical wait of between 48 and 72 hours from placing an order to delivery!
From Design To Delivery And After
Installation Support!
*Download Our LED Trade Catalogue Or Simply Call sdl lighting today for a quotation.*
01772 813166