For this Casino LED lighting job, we were tasked with supplying and fitting our LED Strip to the patterned Ceiling fittings throughout the Casino, the choice of Lighting specified was RGB Colour change.
This was another job we enjoyed taking on, although it was rather challenging, the rewards of seeing the job done at the end was worth it. We were issued with the back plates on request, so we could measure up and fit the LED Strip accordingly.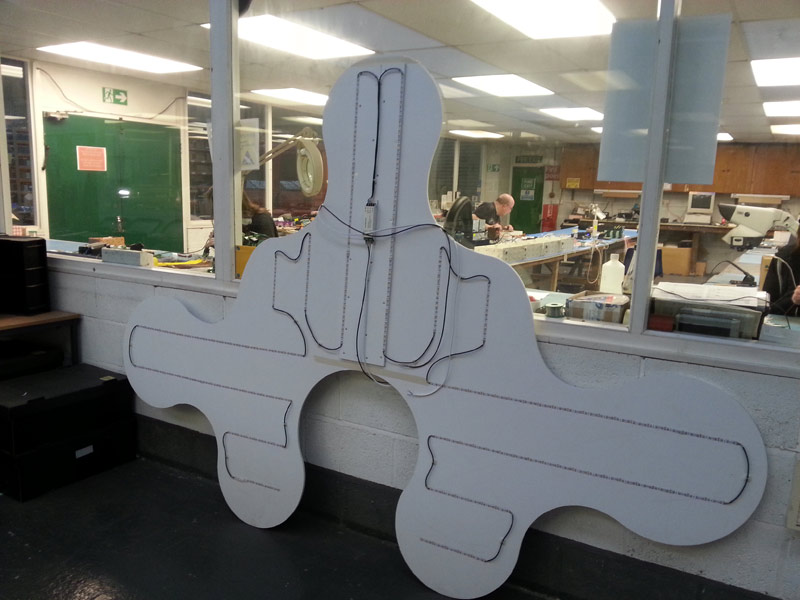 The LED Chosen was 5050/30/RGB which is rated at 7.2W/m. As you can see, we linked all the LED Strip with 4 core across all channels. The distance between the LED Strips didn't have to be as close together due to how far the plate sat back in the Ceiling fitting, allowing the light to disperse more effectively and eliminate spotting.
The controller used on this Job was our new SDL/RF800 which at 8A per channel has a huge capacity, low power consumption and it allows us to run 40m of our standard RGB without the aid of amplifiers. The huge advantage of this is it helps with ease of installation and certainly has appeal if you want all your lighting to work in sync with each other off one controller and Power Supply. We also have had great feedback on this product due to its remote-controlled distance, you can still maintain control of up to 15m away.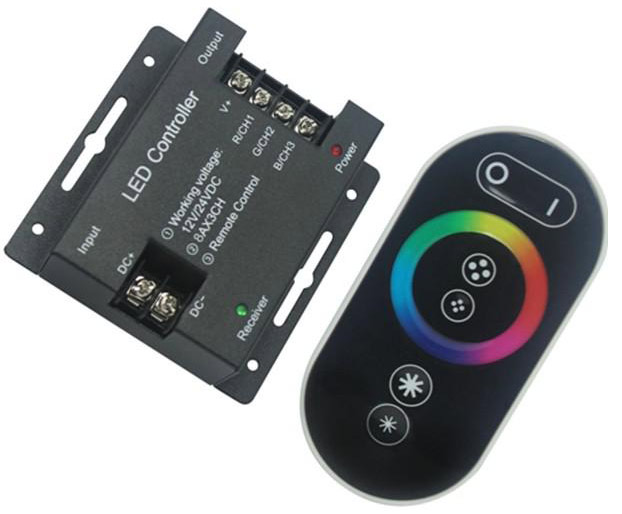 Once we had all of our LED Strip lighting fitted to the plates and we were happy with the quantity used and distance apart, it was time to test.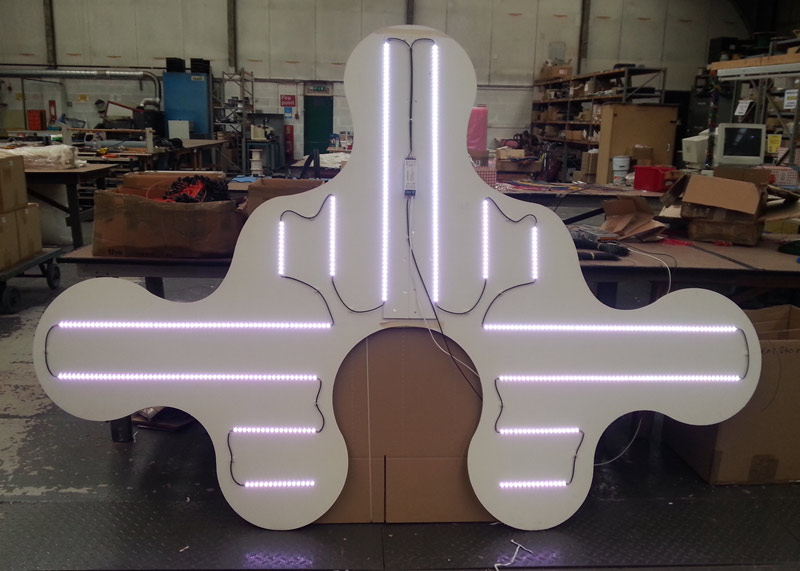 Everything powered up first time and more importantly was working in sync. On first glance we were happy with the LED light output but couldn't be 100% until we fitted the acrylic covers.

Once we fitted the acrylics, we were delighted with the outcome, this was one of them times when we got it right first time, it doesn't happen all the time but on this occasion we certainly did. Now it was time to get the LED units supplied and too see them in action.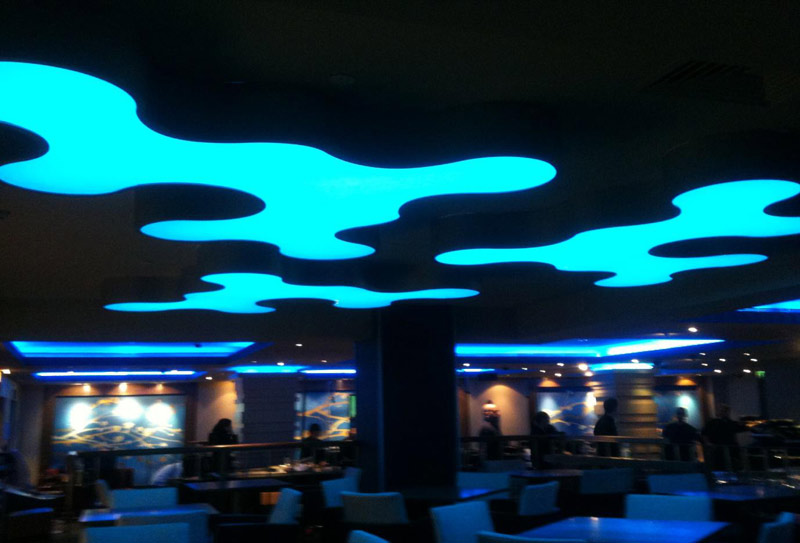 As you can see, they certainly became the main feature in this room. Another happy customer, as are we. We pride ourselves on the bespoke service we provide. If you have any inquiries, please don't hesitate to get in touch 🙂
Email: contact@sdllighting.co.uk             TEL: 01772 813166