As well as the endless applications indoors where LED Strip lighting can be used, it shouldn't be ignored that they can prove to be very effective in outdoor areas.
Here at SDL Lighting we have a broad range of LED Strips suitable for outdoor environments, and they are easy to install just about anywhere. Our Waterproof LED strip (IP67 rated) comes encased in silicone tubing with sealed end caps, giving you a complete lighting unit while adding full protection to the lighting itself.
We have noticed that many suppliers use a resin coating to add protection to their LED strip, we don't like this method as past experience has told us that the resin compares very poorly to the silicone casing as it can flake, crack and over time shows discolouring making it not very pleasing on the eye.
Once you are satisfied with the Waterproof strip you have chosen, its time to decide where to put these lights to use, please see below for some ideas.
Outdoor LED Lighting Garden Features
Enhancing ponds, water features or rock displays.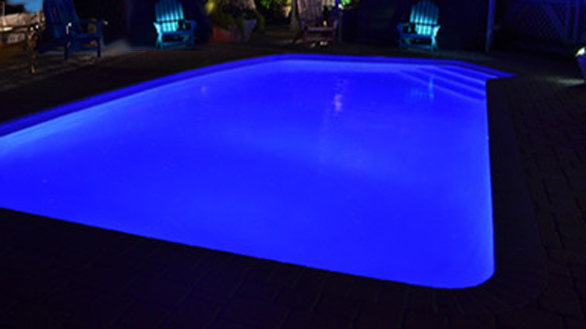 Decking Areas
Used to trim and decorate decking while highlight steps and edges.
Swimming Pool
Give your swimming pool a striking appearance by highlighting it with some high-powered colour changing LED strip (5050/60/IP67/RGB).
Signage
Do you have a sign to light up? Why not use our bespoke service to illuminate an outdoor sign with our Waterproof Strip.
Pathways
Waterproof LED Strip is probably the simplest solution to illuminate pathways as it works perfectly as a border and can illuminate over longer lengths, powered from both ends you could get a single run of 10 even light, a perfect solution for a pathway.
The applications for this type of lighting are endless, here at SDL we can advise you on which product will be most suitable for your outdoor project. We look forward to hearing from you 🙂
Fast Turnaround Times.
A typical wait of between 48 and 72 hours from placing an order to delivery!
From Design To Delivery And After Installation Support!
*Download Our LED Trade Catalogue Or Simply Call sdl lighting today for a quotation.*
01772 813166