FOR THE CHANDOS CONTRACT WE WERE TASKED WITH MODIFYING EXISTING LIGHTING UNITS THROUGHOUT THE PUB, LED STRIP LIGHTING WAS THE CHOICE OF LIGHTING SPECIFICED.
This is a job we really enjoyed doing, we get great satisfaction seeing Jobs like this from the planning at the beginning right through to the fully assembled and tested LED lighting unit on completion.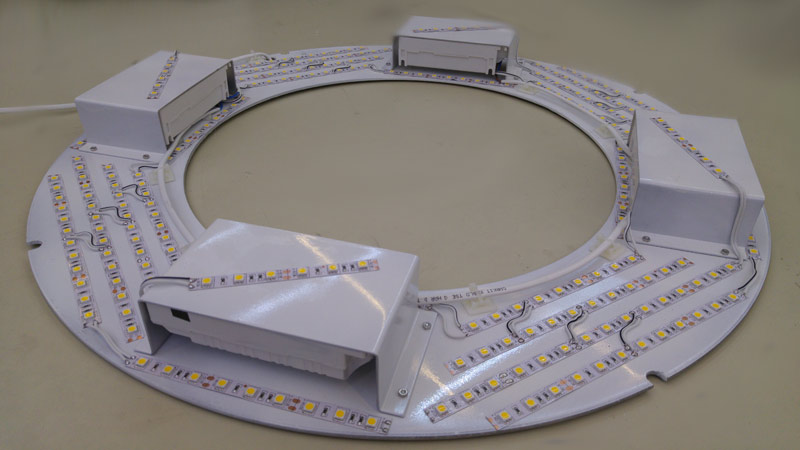 We were first issued with the Back plates, from this we could determine how much LED strip we needed to get the light output that the customer desired.
We used high brightness Warm White (3000K) which is rated at 14.4W/m, this strip uses a larger LED Chip (5050) which delivers a higher lumen output. Due to Spec Size issues we decided to use 4 x 40W Mains Dimmable Drivers and wire the plates in 4 sections to power the LED Strip. Each Driver in turn had a back plate mounted over it which we fitted additional tape to, this was done to avoid any shadow effect.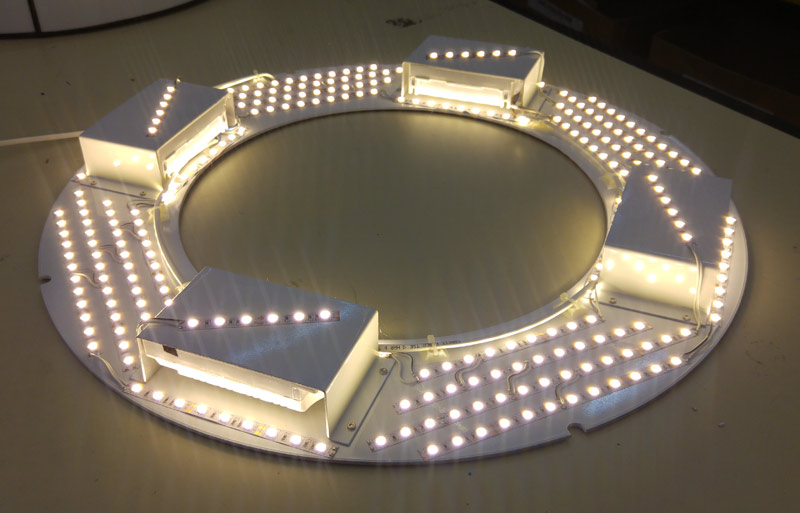 A Closer look will show the spacing between each piece of strip is all equal at 10mm. Each piece was linked and wired back to the Driver, this was done for each of the 4 sections. The beam angle on this LED Strip is 120 degrees which means that at the spacing we used, the LEDS interlinked with each other, this ensured we had an even light across the Plate.
We were delighted with the finished LED Product, we had 16 units to assemble and test, it may have been labour intensive but when you see the led lighting done and the outcome, it gives you a great deal of satisfaction. We offer a full bespoke LED lighting service and we are at our best when we have to think outside of the box, especially when sorting led lighting for pubs.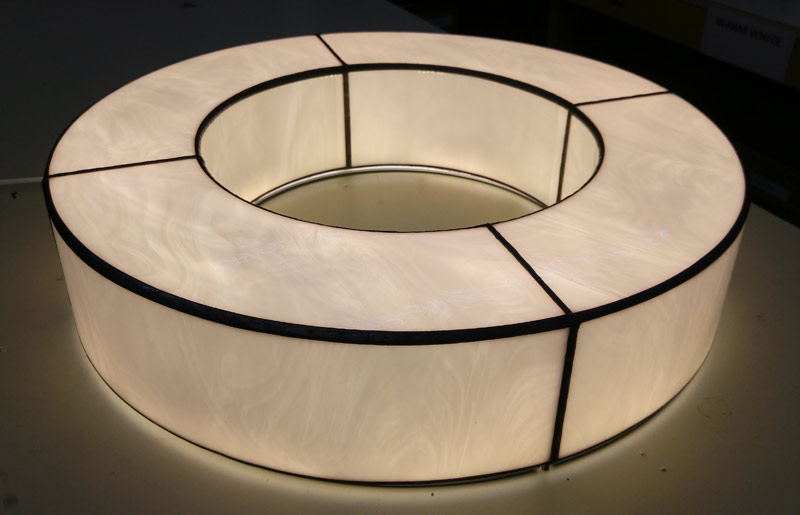 *Call sdl lighting today for a quotation.*
01772 813166