At sdl lighting we offer a range of LED light fittings which are made for commercial and industry use. We provide all of our commercial customers with bespoke industry LED lighting solutions which meet their exact specifications.

We provide exact colour temperature & specific lumen output.
Whether you measure in lumens or the equivalent watts we are able to provide you with exactly the light output you specify.
Colour temperature is often overlooked and yet it is as important as the light output itself. If you are starting a new project with a specific colour temperature in mind then we can help. If you are a returning customer who requires a repeat of the same colour temperature which you've previously bought then we can help.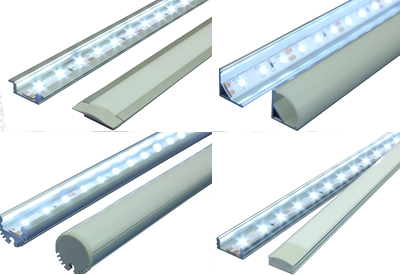 We create commercial & industry light fittings of exact size & shape.
Having light fittings which are the exact size and shape required, no matter how unique, is extremely important to many of our customers.
Choose the length you require .. 150mm – 2000mm
Choose the LED profile that you require
Choose the lens that you require
Choose the LED type that you require 4.8 watts/metre, 9.6 watts/metre etc
Choose the colour that you require eg Warm white, cool white
Choose whether you require switched or non-switched
How long would you like the supply lead to be?

Commercial & industry led lighting with multiple control & switch options.
We can equip our fittings with various control switches. Switches can range from hidden 'touch' switches to robust flick switches. We also have a range of RGB colour controllers which can be used in conjunction with our tri-colour LED solutions. RGB control units can range from constant current LED drivers to wall mounted touch screen controllers.
LED light fittings which are fully constructed and ready to be fitted.
We are easily able to ensure that all the LED solutions created here leave our premises fully constructed and ready to be fitted in their location.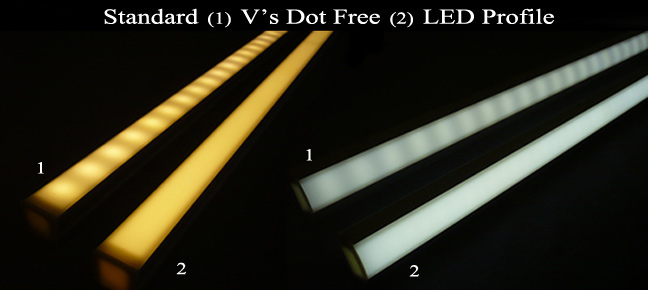 The shortest possible lead times. A typical wait of between 48 and 72 hours from placing an order to delivery.
A typical wait of between 48 and 72 hours can be expected after placing an order with sdl lighting. If you have any specific delivery requirements, or if you wish to visit sdl lighting and collect your LED solution in person, then we are only a phone call away!
*Call sdl lighting today for a quotation.*
01772 813166